Exclusive to Hinton Jewellers
Inspired by the centuries old art form of hand chisel engraving, Shane created and designed his Initially Collection.
Being one of only a handful of craftsmen in Australia to have mastered the art, Shane's skill is rare and unique.
Hand chisel engraving is the art of carefully pushing a hand chisel across the surface of metal with exacting pressure and angle, so as to produce a pattern of choice – whether it be a picture, pattern, or as is the basis of The Initially Collection – a single letter, a monogram, a particular date or a combination thereof.
Clients can choose from two different sized circular discs or a heart-shaped disc which can be worn either as a pendant with or without diamonds in the bale, or individual discs grouped together in The Initially bangle ("Banglz"). Shane offers three different types of lettering styles – Victorian Script, Bright Cut lettering and Ribbon Cut lettering.
Monogramed jewellery has become very popular in recent years, but most are either simply stamped into the metal or engraved by machine which gives an inferior result. Whilst it may be a more cost effective option for the purchaser, it does not give the beautiful results of hand chisel engraving.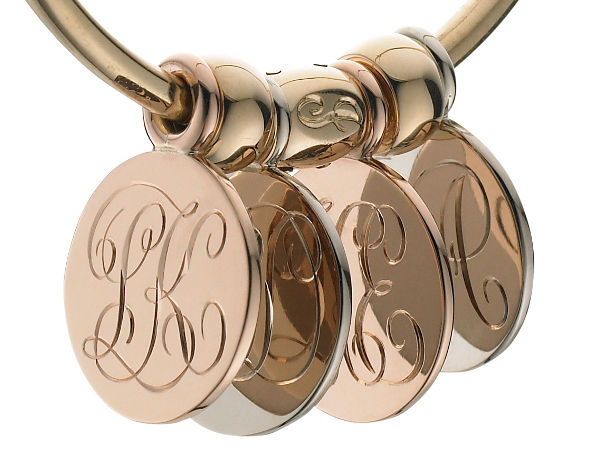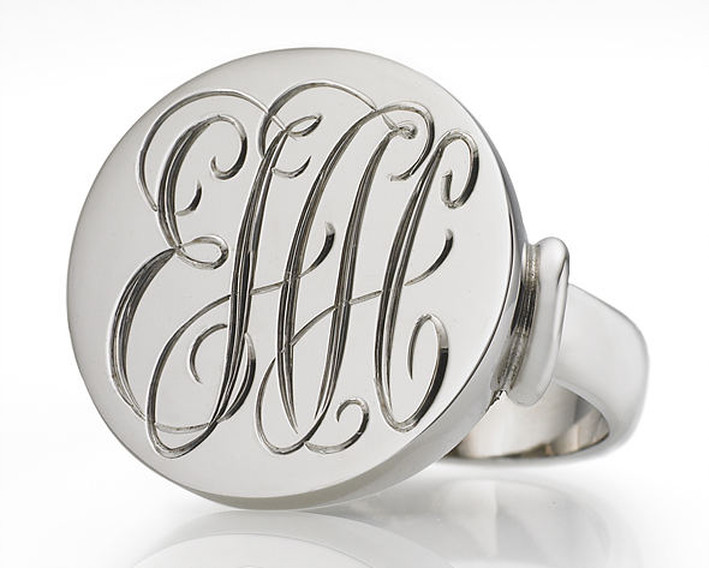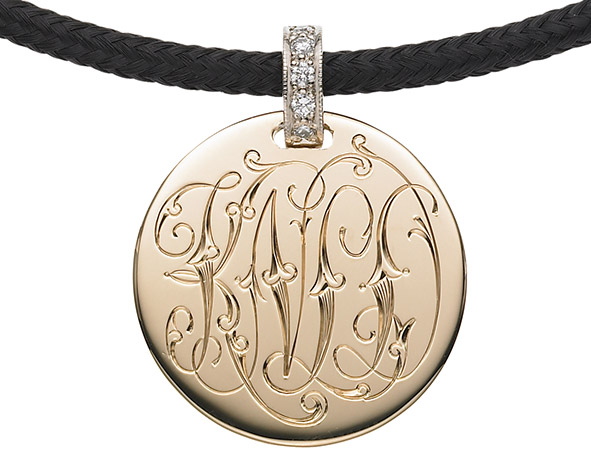 Gold Initially Disc with Diamond set Bale in Victorian Scroll Script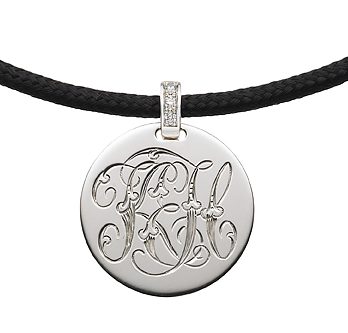 Silver Disc with Victorian Scroll Script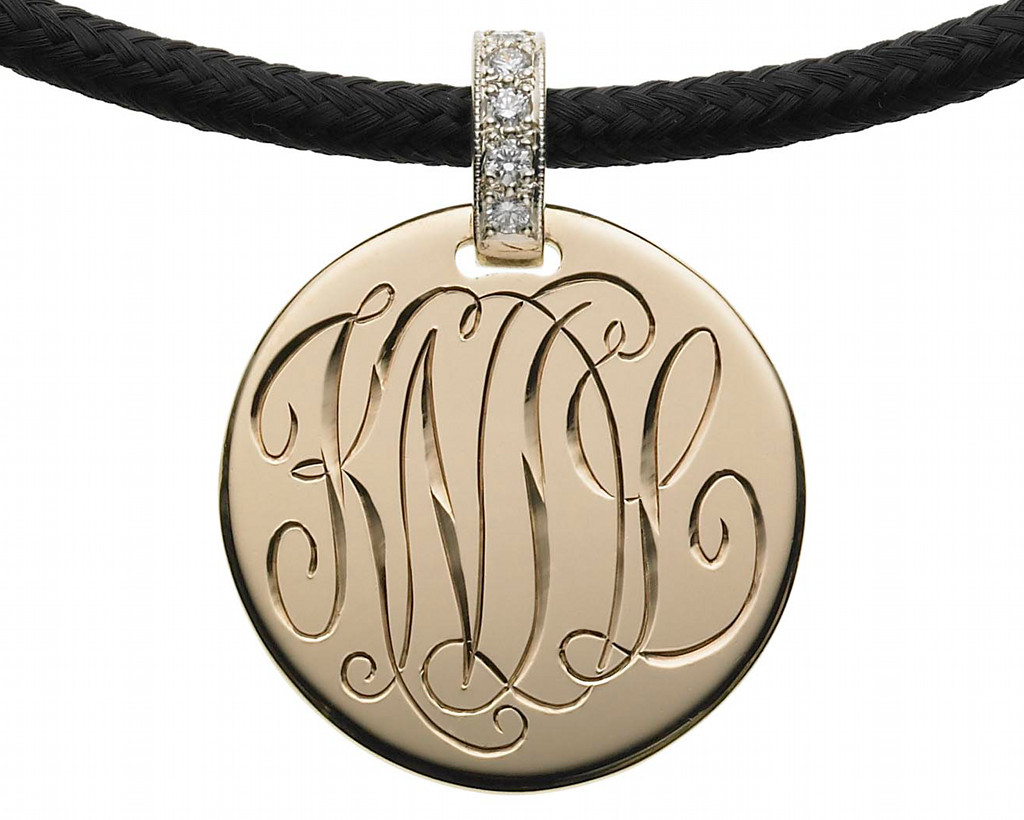 Gold Disc with Bright Cut Script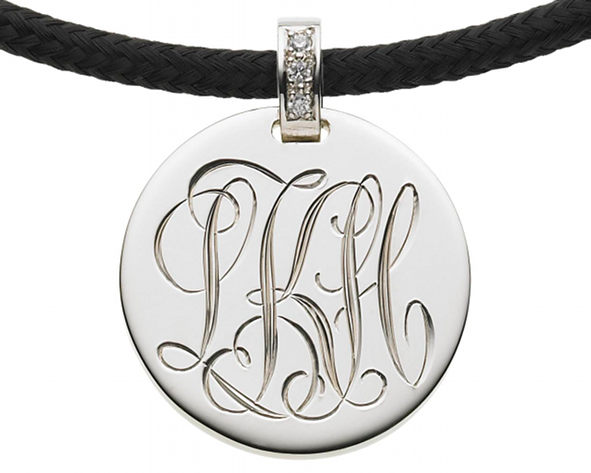 Silver Disc with Ribbon Cut Script
Shane has recorded this video to demonstrate the art of hand chisel engraving which he uses to make the discs featured in his "Initially Collection".